In this section we have 4 scanners, Nobel Procera, Dental Wings,3Shape and Exocad that we use according to the kind of work we have to realise, 2 milling machines Yenamak and Katana Noritake, 4 Pcs and 2 zirconia syntering ovens.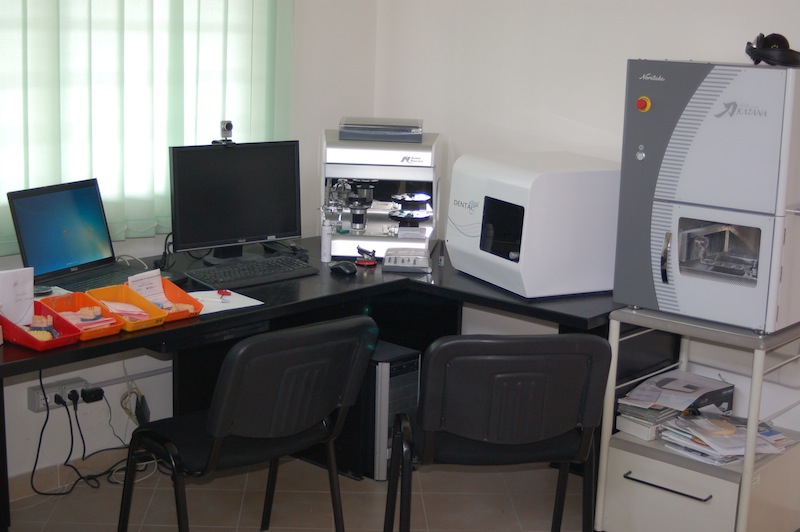 The model arrives from the fix prothesis section, ready to be scanned, after the scanning phase we start to design the frame with the CAD program. When it's done the Stl file is sent to the milling software which places the frame in a disk already memorized in the library of it, according to the parameters given by the brand, after this a NGC file is obtained, ready to be sent to the milling machine, to mill the frame we designed.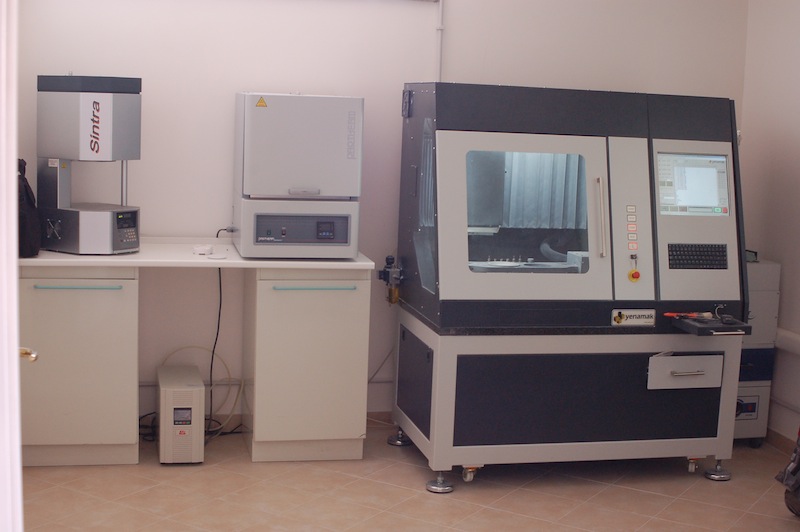 In the realisation of an abutment cad instead we first scan the model with a position locator inserted in the implant analogue, and after the gingiva. With this method we are able to design an abutment setting either the angolation and the transmucosal shape.
Another different technique is about an implant bridge realization where the work is not shaped by cad, but manually. The scan is executed on the wax-up which will be reproduced by our machine.