Cad Cam
Cad Cam
Details

Created: Tuesday, 03 March 2015 18:24
Hits: 1507
In this section we have 4 scanners, Nobel Procera, Dental Wings,3Shape and Exocad that we use according to the kind of work we have to realise, 2 milling machines Yenamak and Katana Noritake, 4 Pcs and 2 zirconia syntering ovens.
The model arrives from the fix prothesis section, ready to be scanned, after the scanning phase we start to design the frame with the CAD program,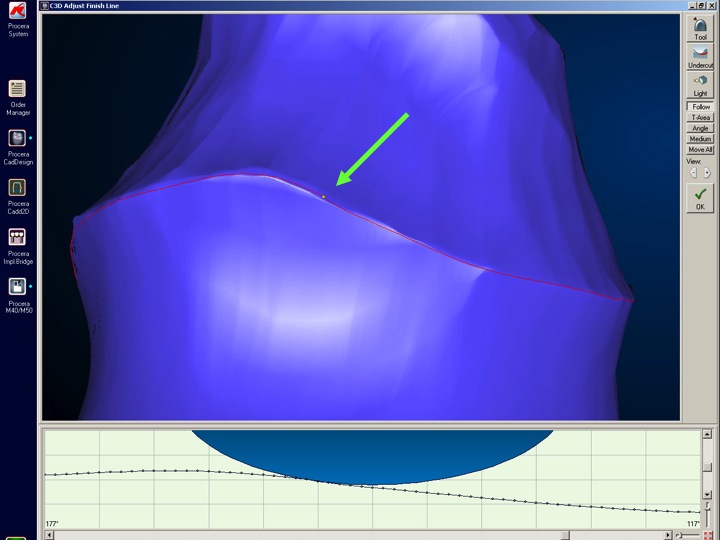 When it's done the Stl product is sent to the milling software which places the frame in a disk already memorized in the library of it, according to the parameters given by the brand, after this a NGC file is obtained, ready to be sent to the milling machine, to mill the frame we designed.
We use many kind of Zirconia according to our needs:
Zirconia Noritake Katana ML (multi-layered), a pre-shaded zirconia, the blank has an intense shade on the lower layer which gradually gets lighter until it gets the enamel shade on the top layer, this kind of Zirconia, also for its traslucency, is ideal to build full contour crowns.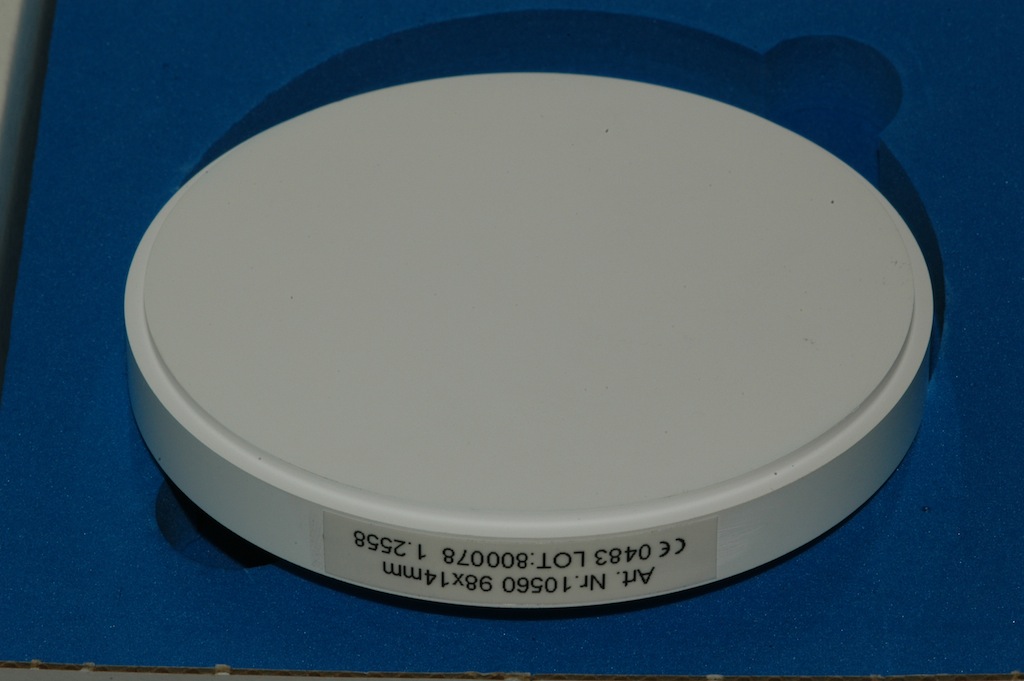 Zirconia Noritake ZirPrime, pre-shaded wit low traslucency, which is used mostly for the construction of posterior teeth prothesis.
Zirconia Blu Zircon ( from Simex Italia), with High translucency on the anterior sections, this kind of Zirconia is manually shaded before syntering, with the right shades which can be used by immersion to get the same shade on every surface of the frame, or used by brush in order to shade the frame according to our needs.